Private House Concert with Steve Kettley
Savourna is excited to announce that she will be performing with saxophonist Steve Kettley in an Edinburgh House Concert on Friday 16th of February from 8pm. To get your ticket contact Steve Kettley by email or phone.
Email: [email protected]
Phone: 07966 315728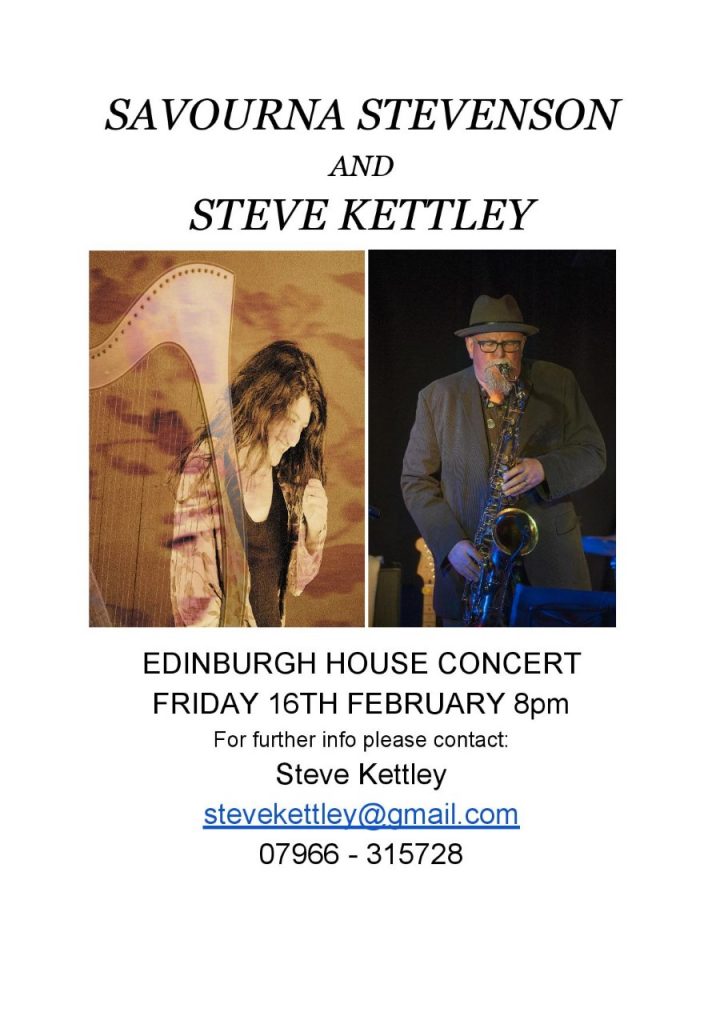 For a little taster of what to expect from their concert on the 16th of February, here is a clip of Savourna and Steve Kettley in action at the Harp on Wight Festival in October 2017.