ONLINE LESSONS:
Savourna now offers pedal harp, clarsach and piano tuition online.These lessons are great for boosting confidence or gaining a new skill and can be accessed anywhere in the world! Savourna has experience teaching and delivering workshops to students of all ages and stages, so why not try a lesson today? For more information, or to book your first lesson, email [email protected].
PAST PROJECTS:
THE CLARSACH SOCIETY – NORTHUMBRIAN BRANCH – 15TH OCTOBER 2022
Savourna had a fantastic time delivering a full-day clarsach workshop on 15th October 2022. To book a similar workshop, email [email protected].
CITY OF EDINBURGH MUSIC SCHOOL – 1ST MAY 2019
In a visit to the City of Edinburgh Music School on the 1st of May 2019, where she was leading a composition workshop for the pupils, Savourna Stevenson urged the class to consider writing tunes for clàrsach.
As one of Scotland's leading harpists, and composers, Savourna said that the popularity of Scotland's oldest traditional instrument was growing exponentially, thanks in part to the great work done at music schools like City of Edinburgh. But whilst there are more and more people taking it up, there are not enough tunes specially composed for this engaging and versatile instrument.
In a packed 90 minutes Savourna talked about her own journey to harp playing and composing, and shared the very particular concerns that must be borne in mind when writing tunes to be played on the clàrsach and the pedal or concert harp.
Savourna also heard from the pupils. A very young harpist expertly played one of the composer's tunes, a duo of clàrsach and saxophone emulated her duo with saxophonist Steve Kettley, and she enjoyed a performance from Ethan Gillespie, who played his piece composed in memory of Martyn Bennett.
The afternoon was completed by a twilight concert for pupils and parents, where Savourna offered a varied set that demonstrated influences from Africa, South America and, of course, Scotland.
Article credit: https://edinburghtradfest.com/news/2019/5/2/savourna-stevenson-calls-for-more-harp-composers?fbclid=IwAR2kZFFGhCJ84qohXSOqGiwuKOkhqEJL9E07QQVp-KSIK_u48BL7eREYjz0
---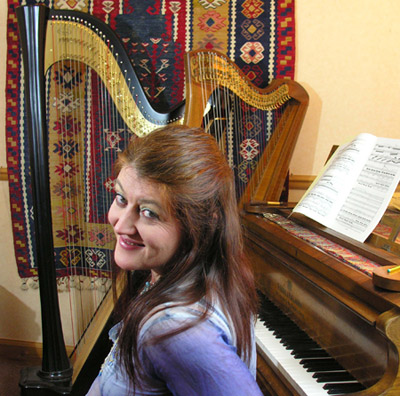 Composer and harpist Savourna Stevenson has many years of experience as a musical educator with both adults and children. In addition to her individual work with young beginners right through to post graduate university students studying performance and composition, she also has broad experience of leading group tuition and workshops. While her innovative harp playing and ability to teach advanced playing techniques has been an inspiration to a whole new generation of harp players, her broad musical experience and abilities as arranger, song writer, composer and orchestrator will appeal to those with a more general interest in music making.
Below are outlines for three workshop formats currently offer by Savourna …
The Composer is a Musical Illustrator and Story Teller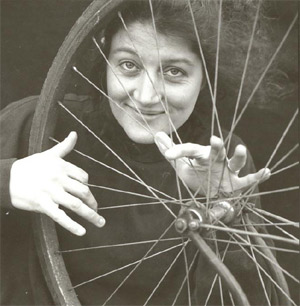 Savourna Stevenson has written widely for dance, theatre and television ( including the popular US TV series, 'Sex and the City' and 'Ugly Betty', in addition to documentaries on orchid flowers and the life & travels of Robert Louis Stevenson ) plus a great variety of commissions for concert pieces.
In this workshop, Savourna will offer an insight into her world of composing, illustrating her discussion at the piano and at the harp, the archetypal bardic storytelling instrument. She will use examples from her own music, including her orchestral works with narrative, 'Misterstourworm & the Kelpie's Gift' and 'Hansel & Gretel'.
Harp Workshop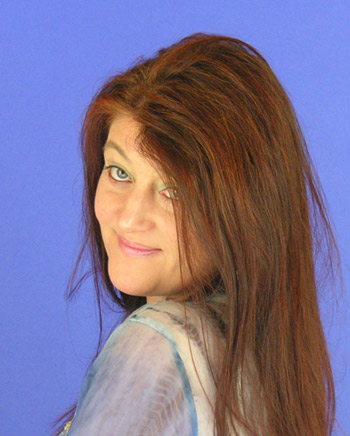 Savourna Stevenson has been at the vanguard of the renaissance of the Celtic harp (clarsach) since the 1970s, and has inspired and tutored many of today's leading players. Her work includes settings of Gaelic songs, the study of world harp traditions, plus the Scottish harp in non-traditional settings of jazz and classical music.
In this workshop, Savourna will introduce participants to some fun and innovative new harp techniques. In a relaxed setting, she will encourage players at all levels to incorporate her suggestions into a 'call and response' improvisation session.
Suggested duration: 1.5 hours
Song Writing Workshop: 'Song is an extension of speech'

Composer/songwriter Savourna Stevenson uses Scottish street song, Irish nonsense song, Hill Billy, blues, and classical song to illustrate and introduce workshop participants to a 'hands-on' song writing session in which she will demonstrate how they may set their own words to music. An inspiring workshop suitable for both children and adults in which participants are encouraged to contribute their own musical ideas.
Suggested duration: Half day
( This workshop requires the use of a reasonable piano )
FURTHER DETAILS

For further information on these or to discuss workshops tailored to the needs of your group, and to check availability and costs, please contact Savourna… email: [email protected] or tel: 01899 308893