review by   SUSAN MANSFIELD – The Scotsman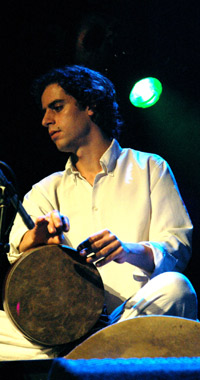 SAVOURNA Stevenson boldly takes the clarsach where no clarsach has gone before. In her hands, the Celtic harp has voyaged into the territory of bluegrass banjos, sitar-style cascades, Indian ragas and African beats.
A concert at Celtic Connections will preview tracks from her forthcoming album, her ninth, which has a distinctly Middle Eastern flavour. But this is only one aspect of her work.
"Scotland's most adventurously accomplished clarsach player", as she has been called, has many other strings to her harp, from writing orchestral work, to having her music featured on Sex and the City.
Persian Knight Celtic Dawn  –  a typical Stevenson title, with a quirky twist of humour  –  features the playing of Iranian percussionists, the Chemiranis, and in particular the zarb, a drum played with the fingers which can produce as many different notes as a piano and is described by Stevenson as "mesmerising".
Two of the Chemiranis will join Stevenson for her Celtic Connections gig at the Arches on Saturday.
They first met and played together at the Real World Festival. "I was doing an all-night live broadcast for Radio 3, and all the artists were listening to each other as we waited for our turn to play, appreciating each other's music. Argentine accordionist Raoul Barbosa was there, the Chemiranis and myself, and we all just started playing together. It was a lovely impromptu playing experience."
She promised the Chemiranis that when the right opportunity arose, they would collaborate. When Stevenson began to write songs for her new album, using text from 'The Prophet', by Lebanese writer Kahlil Gibran, she realised the time had come.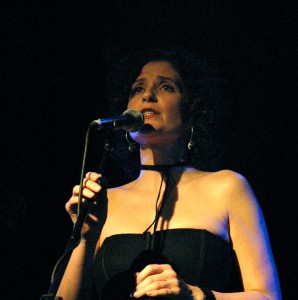 "The album will be very much a meeting of cultures from East and West," she says. "The intricacy and ornament of Persian music is a little like Celtic music. I want the Chemiranis to bring some of their culture to it."
She was reminded of the musical potential of 'The Prophet' in 2002 when she was asked to play at Peter Gabriel's wedding "on a beach in Sardinia", at which Gibran's passage on marriage was one of the readings. She has now set that, along with two other passages, to music. Gibran's  'Joy and Sorrow' has been translated into Gaelic by her brother-in-law, the poet Aonghas MacNeacail, and will be sung by Alyth McCormack.
"I love to hear the human voice on my records. Just as music is an international language, the words of Gibran speak to anybody and everybody. It's full of wonderful messages and symbols, a book you keep on the shelf and dip into. And it's so international, we all feel the same about marriage, children, friendship."
Stevenson is also increasingly being recognised as a classical composer. In 2001, she received a Creative Scotland Award – "a life-changing experience" – to write an orchestral work for young people. The resulting symphonic piece, 'Misterstourworm and the Kelpie's Gift' was performed to great acclaim in 2003, with the actor Billy Boyd as the narrator.
"It was so successful that Children's Classic Concerts decided to commission another one, which was an absolute joy," she says. Hansel and Gretel was performed this season by the Scottish Opera Orchestra to capacity crowds at the Glasgow Royal Concert Hall, and Usher Hall in Edinburgh, narrated by Taggart actress Blyth Duff, wearing "a fantastic pair of witchy shoes."
It's a challenge for Stevenson to switch between different types of music, one day composing for herself at the clarsach, the next sitting at a desk with a full orchestral score. "It's a very different world to break into, but I think it's a really healthy thing to be involved in so many different kinds of music".
"I've had such a warm rea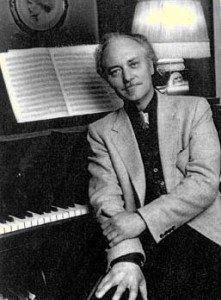 ction to my music from the orchestral players, maybe there's something new for them in the fact that I started out in traditional music, with the likes of Fairport Convention and Aly Bain, and have been involved in world music and jazz. Hansel and Gretel also has a strong East-European element."
She is following in the footsteps of her father, the composer Ronald Stevenson, who peppered her early piano lessons with eclectic musical influences. "I'm very lucky to have been exposed to so many different types of music from very early on. My father was passionate about Lewis Psalm-singing, pibroch and jazz, as much as classical music, and he would talk to me about these things when he was teaching me the piano."
However, of all the places her music has ventured, perhaps the most unexpected is on to the set of Sex and the City, where a recording of her string quintet was used for scenes such as Charlotte's wedding.
"My record company phoned me up completely out of the blue and said, 'Somebody wants to use your music for Sex and the City'.  I was a bit shocked, but it certainly gave me a bit more street cred with my teenage son and his mates."